An article about what turning 30 is like right now.
The BIG 3 0 is approaching in my life and I'm having regular little panic attacks – I am freaking out.
Arrrgh! I am turning 30 and I do not have…
a house or flat that you could call more than a box in London
consistent well-paying work
friends that I regularly get to see
funds to travel the world
a family with kids or even the means to start planning
a fresh wardrobe with clothes I love to wear
I am clearly not living the life my saboteur voices had planned for me when I turn 30. In their eyes I am meant to be a successful female business leader, jet-setting the globe, and juggling family and work seamlessly while feeling really sexy in my new clothes.
So yes, I am freaking out a bit and my only counter strategy so far is to talk to people about it and start laughing about myself, about having these expectations and panicky fits and I guess there are two major forces that clash within me theses days:
Team Yay! and Team Nay!
Team Yay! Is that part of me that is proud of myself for daring self-employment for learning and growing each year. For earning more money each month and knowing that by keeping at it and staying focussed I am creating something amazing that alongside a full-time career I could probably never have built: My own enterprise serving people's health, wellbeing, success and sanity.
Team Yay, looks at the courageous choices I made to push myself beyond my comfort zone and try something new. Team Yay believes that the life I chose allows me to live the highest expression of myself, where I get to coach, facilitate, dance, have kids and a house and travel for work sooner or later.
Team Nay looks only at the hard choices and facts. Reality check…
The amount of money I invested in my education as a Certified Professional Co-active Coach and Nia teacher without breaking even on these expenses. The fact that over the past 4 years I probably earned more money doing part-time pub work than as a self-employed person. The reality that without my generous man I would not have a roof over my head and would probably not be as well fed. Team Nay knows that when I look into my wardrobe I am not impressed with what I see. Here is a voice that has a lot of realness but then unfortunately it gets intermingled with meanness: You'll never have a family if you continue wasting your talent like this. You are worth way more and in a real job you'd be having a much higher profile position. Why don't you stop pretending you are getting anywhere Laura and call it quits.
Wow that just drains the life out of me.
And looking at these two dynamics within me I can see why I am fluctuating between being excited about my thirtieth birthday coming up and hating it. This landmark birthday, lets me tally and review and makes me very aware that either way change is needed. In order to feel fulfilled, in order to have a family, new clothes, work that takes me places and stretches me, I cannot just continue life as usual.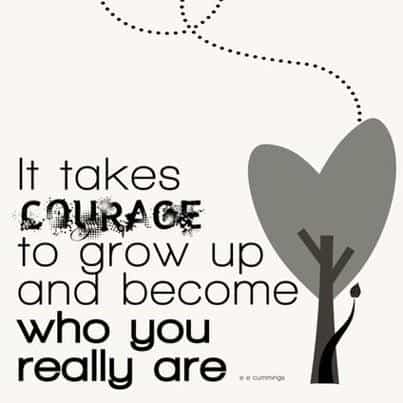 Talking to other people who turned 30 already, they mainly state something like "It's the best thing that ever happened to me." or "don't sweat, 40 is the new 30". Whichever way, it brings up interesting conversations and I am finding out that many people panic especially before this birthday. I guess for many of us it is reality check time.
Everything's going to be okay?
One of my Nia students had some lovely wisdom for me, she said: "You know, I really liked being 20something, but when I turned 30 I could let go of some of the pressure. I had just finished a degree and I turned my attention to the simple things I need in life: Meaningful relationships with my family and friends, a nurtured body and a knowing that everything will be ok." When she said it to me I could sense how she was resting within herself saying that and I wanted that really badly in that moment.
Writing this article makes me calm down a little, seems like facing some of these voices in my head allows me to digest them and try on a different perspective, one where I do not have to go with either Team Yay or Team Nay, but can digest both of their strong points to find a new way of being me now and when I am 30 in a few days.
Over to you.
Are you experiencing slight panic attacks before your 30th Birthday? Or have you come out alive on the other side with some wisdom to share in the comments?
Is it reality check time for you? What are your Team Yay and Team Nay saying?
And if this whole thing seems to grow over your head, get in touch with Laura for some clarity, calm and a powerful ally in exploring what Team Yay and Nay have to say.
Laura is a Leadership Coach and Quarter-life ally. She believes in the ability of every young adult to take their life into their hands and make the important choices that lead to more  happiness in life now – not when you are 40+!